TONY TALKS NY OPEN FORUM.....
The NYC Mayoral Debate 2017
October 11. 2017
And it's a wrap!  The debate took place last night in NYC with Mayor DeBlasio and two of his three contenders.  The third, Sal Albanese, was not extended an invitation to the debacle because according to the NYC Campaign Finance Board he didn't have enough money!  Yes, you read that right "not enough money"!!  So now not only do you have to put yourself out on  the line and subject yourself to ridicule, extreme scrutiny and verbal abuse, you also must have a minimum of $500,000 in your war chest or else you're not viable.  Who makes these things up??  I thought its every American's dream to grow up and be President? I guess this puts a wrinkle into that plan.  Now we have to tell our children that they can be whatever they want in this world, even the Mayor of NYC as long as you have $500,000 and  a dream.  That is criminal on the part of the NYC Campaign Finance Board and the State Attorney General should make it a priority to look into this matter immediately.
All last night did was prove that the best candidate to serve the people of the city of New York is Sal Albanese.  His lack of attendence created a void which allowed Bill DeBlasio the opportunity to spew inaccuracies and go unchallenged in his depiction of how City government works.  If Sal Albanese had been there he would have served as the stop gap to question and challenge the inner workings of City government as well as the shortcomings of the NYC education system.  Assemblywoman Malliotakis did her best to check Mayor Deblasio from a complete runaway and Bo Dietl did the best he could to over talk them all.  Unfortunately loud doesn't make you right and most listeners tuned him out after his opening remarks.
Our only hope in having a functional City back is to have Sal Albanese dethrone Bill DeBlasio from his sleeper recliner in City Hall.  a first step would be to have Sal Albanese participate in the final debate and let the people have the opportunity to choose between ALL the candidates equally.  We cannot have 24% registered voter turn out this election.  If we do it will net the same result and shame on the voters that will have been sitting at home complaining instead of out at the polls voting!
TONY TALKS NY
Deputy Queens BP Announced by Queens BP Elect
Dec 4, 2013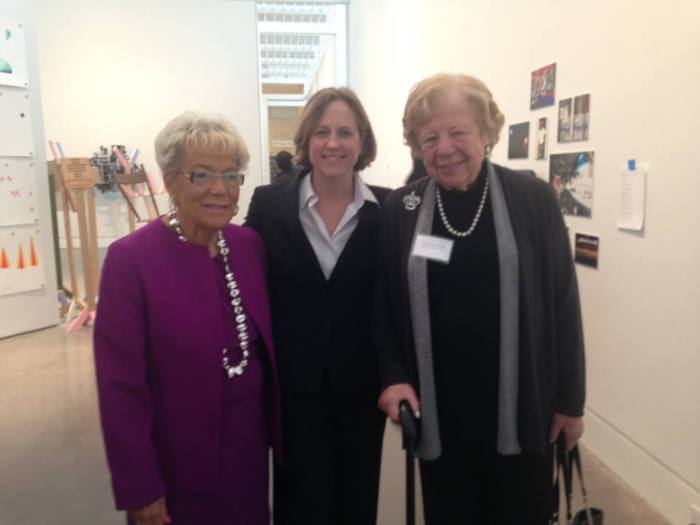 Add comment
Welcome to TONY TALKS NY.
Nov 24, 2013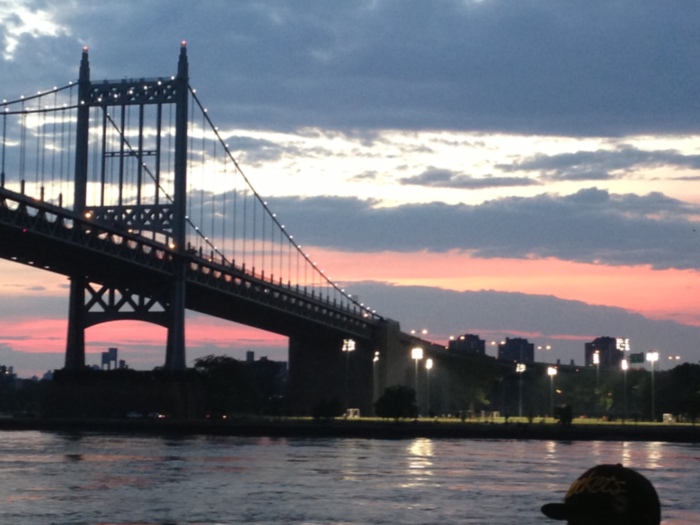 Add comment
Thursday Novemeber 7, 2013
WE HAVE A WINNER!!!!
Townsend Harris High School Team Arcabascio scored a victory over Team Katz by 300 votes to win the THHS Queens Borough President race.
I am so proud of this brilliant and talented team of hard working, enthusiastic and fabulous students.  They were a pleasure to work with and  deserve all the success they have received as a result of their hard work end efforts.  I was so impressed by the questions and conversations I had with the team along the way.  If they are any indication of what the future of our civics and government will be I can tell you that we have nothing to worry about, we are in good hands and have a solid future!  
Thank you to the Townsend Harris faculty and administration for having this election simulation every year, it is the best way of teaching our youth about our political process and also educates them as to the issues that surround and impact the world they live in.
Thank you for allowing me to participate in this process, it wasone of the highlight's of my campaign and I will remember the team and this experience for the rest of my life!........
Thursday November 7, 2013
To all my friends, family and supporters, I would just like to take this time to thank you all for your unwavering support and encouragement throughout this campaign. 
I want to especially thank my Campaign Manager James Cola who with his determination, insight, dedication and constant support gave me the strength to continue on everyday of this uphill battle. I really would have been no where had it not been for his involvement in this campaign. Jim, I owe you big time. 

To all my supporters, thank you!! I was, as Ed Austin called it, uphill sledding but I wouldn't know how to do things any other way. Thank you Ed for always trying to promote me to your Queens crew. To all of you who were there and "liked" my posts and commented along the way I thank you for listening and letting me know that there was someone always out there watching. 

It's too early to decide what the future, if any, will be for me in politics. I do know that I enjoyed each and every day and night of meeting the people and watching the expressions on the faces of children every where I went. It was my pleasure and an honor to have met you all and I will not soon forget the friends I have made along the way. 

Thank you again to everyone and for now it's back to work!
Saturday October 19, 2013
The Debate That They Wished Never Happened, BUT IT DID!!!!!
I wanted to give everyone an update as to the current situation regarding the QPTV debate and the sudden change of plans in airing the taped debate of October 10th, 2013.  Yesterday, Friday the 18th, we met with the Queens Chronicle to do an interview regarding my candidacy and the Queens Borough President race. During our discussion the topic of the debate was brought up and apparently they were informed by QPTV that there were technical problems with the taping and therefore would not be airing the debate.  Ladies and gentlemen, that is a blatant lie! We were contacted by QPTV on this past Wednesday and were advised that the debates would not be aired because Candidate Everly Brown was not included and therefore they were not airing it. That's rather an amusing position to take considering that candidate Everly Brown was not present for the first 45 minutes of our previously taped and broadcast forum and they had no problem airing that one.  We suggested that in all fairness, we understood and that we believed that the debate should be performed again to include Candidate Everly Brown.  QPTV's response was that the candidate's have busy schedules and it is very difficult to arrange.  Really?? I know I can make it and Everly Brown can make it and we have full time jobs in addition to our efforts of running for Queens Borough President!  Did they ask Candidate Melinda Katz?  She should have time, she's the only one that quit her job to be a full time candidate.  Certainly if Mr Brown and I can arrange our schedule's Ms Katz can make the necessary accommodations.  Besides, I was asked to alter my schedule for the first debate from 1:30PM to 10:30 AM to accommodate Ms Katz schdule and I did in an effort to ensure that the people of Queens would have the information and insight of who the candidates truly are.  It is a despicable and deplorable act that this Publicly funded teleivion station has engaged in with the withdrawl of this scheduled airing of a debate when the outcome of this election will effect the 2.3 million people of Queens.  The people have the right to know and the people PAY for this right through the tax dollars that fund QPTV.
I left a message at QPTV to discuss this matter yesterday but I have yet to receive a return call. I suggest as taxpayers and residents of Queens you too put a call in QPTV and demand to know why this debate is not being aired.  They can be reached at 718-886-8160.
It's named QUEENS PUBLIC TELEVISION for a reason, it's publicly funded to provide a service to the people, not just SOME of the people but ALL of the people.
Friday October 18, 2013
This week has been filled many great events but unfortunately we are ending the week on a very disturbiing note.  I have come to find out that QPTV has made the decision to NOT air the previously taped debate between myself and my opponent.  I am very dissapointed in QPTV's decision and quite frankly I am left asking why?  Why was the decision made at the eleventh hour?  Why would an organization who prides itself on providing the public with information about Queens decide that it would not air a political debate.  Why would they not provide the information to the people so that they can make an informed decision on the future of Queens? I'm left to believe that they were strongly influenced by my opponent and her party that it would be detrimental to her effort in this race if the public knew the truth. The truth that she is and will be controlled by her contributors that are Developers and Investors, as she refers to them, the 1%.  
It is disgraceful and truly undemocratic that a public television station funded with public funds would not serve the public but rather the interest of a political party.  I am sincerely sorry to the people of Queens that they will not have the opportunity to view for themselves what many of the local newspapers reported and also Lisa Colangelo of the Daily News first reported, which was my opponents Campaign Finance records that clearly expose my opponent for what she truly is which is a "rubber stamp" for the elite.  She has never considered the people she has served which was never more evident then when she displayed her blatant disregard for the people's will and voted to extend term limits even after the people voted NO she voted YES!
The people should ask QPTV why?  Why was this done and why were the people not permitted to know the content of that debate.  Read the papers and you'll know why?  That's the only conclusion that can be drawn from this truly undemocratic action by a public TV station, a station paid for by the people!
Thursday October 17th, 2013
The campaign has been picking up steam and many supporters over the last few weeks.  I have to attribute that to the hard work of my Campaign Manager Jimmy Cola and also that our message is resonating with the people throughout Queens.  This has been a great time for me. I have met so many wonderful organizations and people and I continue to be amazed by the enthusiasm and hardwork that I see at each Civic Association meeting and every venue I have had the opportuntiy to speak at.
I believe that we all want basically the same things for our borough, our family and our lives. We want our children to be educated and given every opoortunity to succeed and to enjoy their childhood growing up in Queens as many of us did.  We want to make sure that our Seniors are taken care of and not taken advantage of or cast a side.  They are our most valued resources and we should treat them accordingly.  We need to take care of them as they took care of us when we could not do for ourselves.  We need to protect the things that our hardworking residents of Queens have earned and have fought so hard to maintain.  We need to provide the quality of life that allows us to enjoy the times we spend with friends and family, time is so very precious to everyone, young or old.  It is also important that we work together to not have over development force us out of our neighborhoods and destroy the continuity of the communities we have fought to preserve.  We must work to maintain the charm and beauty of the neighbors that make up the great borough of Queens and we must put even greater efforts into turning around the neighborhoods that have eroded over the years due to neglect and poor planning by the people that were entrusted to look out for us.
These are all very reasonable and very achievable wants that we will achieve together.  It's what we all want it just takes the right person to lead the effort and with the voice and strength of over 2.3 million people it is what we WILL achieve as a TEAM.  That's what we are, a team.  Everyone plays a role and everyone strives to achieve a common goal and that common goal is a better Queens, a greater Queens.  
I want to lead us to achieving these goals, but I can only do it if I have your support and your votes on Novemeber 5th.  So tell your friends, tell your family, tell your neighbors that this is the start of making Queens what WE want not what other's want for us.  Start by voting Arcabascio on November 5th and watch us as we let the world know that Queens is New York City too!
Great times at the Columbus Day Parade.  Good to see John Cartier (President) and Benny Davi of the American Brotherhood Motorcycle Club.  They kicked off their annual Thanksgiving turkey drive for the needy.  Please contact us if you're inetrested in contributing to this Thanksgiving event.  The members of ABMC perform great work throughout the community.  Thanks for all your efforts!!